I've been to many places in my life, but I had never been in a mountain to do hiking, so my family and I decided to go last year. We went to the Pyrenees, a great mountain range which is between France and Spain.
I went there with my parents and my elder brother. My parents and I are very active and we like active holidays, however, my elder brother is too lazy and he is all the time in the sofa. As soon as we arrived, we started to walk, it was about seven o'clock and it would soon be night. After two hours walking, we stopped and my father put up the tents.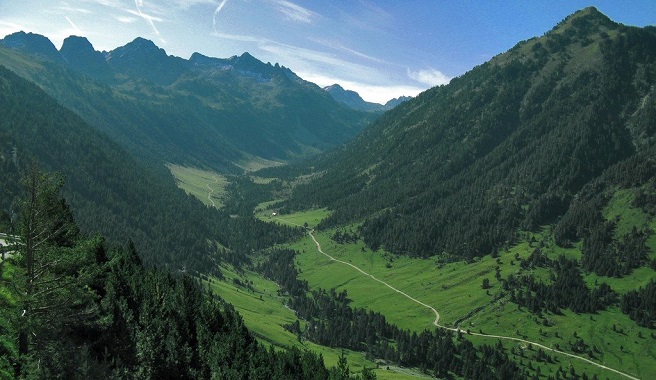 It was quite windy and cold in the tents. We had dinner and we went to sleep. I was in the same tent as my brother. I couldn't sleep because of the cold. It was too late when suddenly, I heard a estrange noise out. I went out of the tent. Surprisingly, there was a big bear next to our tent. The bear started to run after me, I ran as fast as I could. I was so terrified and scared. I stopped running and the bear wasn't there any more. I didn't know where I was, I was lost! Fortunately I had my mobile and I called my parents.
Afterwards, my parents looked for me, and after thirty minutes they found me. I was frozen. My parents were very worried about me, but later we had a good laugh about it. I've decided that I definitely don't like doing hiking in the mountain!
Joaquín Alejandro España Sánchez 1ºA.Bachillerato